Setra Systems will be exhibiting at the AHR Expo in Las Vegas from January 31 through February 2. In addition to our extensive HVAC and Critical Environments lines, this year Setra will be unveiling several new and exciting products. Come by and see Setra at booth C5712!
Setra CEMS
Setra's Continuous Environmental Monitoring System (CEMS) is an environmental monitoring software that collects data in real-time from room measurement sensors to track trends and provide alerts. Setra CEMS users can access data on any device whenever necessary. User-friendly data visualization graphics and an intuitive UI design make Setra CEMS simple to navigate. Setra CEMS accepts data from both Setra and 3rd party hardware through BACnet, MODBUS, and analog inputs. Easily scale Setra CEMS to the size of any monitored space, from a small single point installation to thousands of monitored locations across a wide geographic area. Setra CEMS maintains compliance with a number of regulations, including FDA 21 CFR Part 11. Users have access to audit logs to record which personnel completed certain actions and at what time.
Power Meter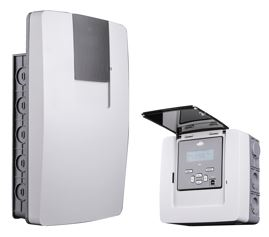 Setra's latest innovation in submetering is our new Networked Multi-Load Power Meter. Designed to save both time and money, the Power Meter is available in three versions capable of measuring 3, 12, or 48 loads to meet the needs of any project. The ability to perform multi-point measuring drastically reduces the cost per metering point, leading to overall savings and more granular data. The 12 and 48 load versions come standard with dual voltage capabilities, allowing the user to reference 2 independent voltage services. When used in conjunction with Setra's current transformer line, the dual voltage references allow the user to measure energy usage at two different service levels with revenue grade accuracy all in one meter.
Updated LITE and FLEX

Setra LITE has many new updated features. Now with a configurable audible alarm and an option for dual alert, Setra LITE can help provide simple, cost-effective, and accurate monitoring for your pressurized spaces. Additionally, LITE now has options to come in black or white, portrait or landscape, depending on your needs.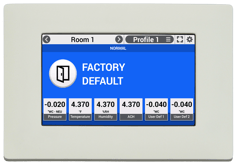 A new version of the Setra FLEX is also now available! With this version of the FLEX, users can now customize all 6 badges across all 3 rooms to meet your specific needs. Use the FLEX-CN to display the pressure reading and status of several isolation rooms or multiple pressure and temperature readings from a lab or clean room on a single screen or adapt it to fit your own space.