Solutions for Tracking Oil and Gas Pressure to Comply with Regulations
In today's changing world, we all have to capitalize on hydrocarbon resources, as they're limited. Setra's devices detect the pressure, level and flow of oil and gas in a variety of operations, so you know precisely what your current supply conditions are.
Keeping precise track of gas and oil levels in a given piece of equipment isn't just a best practice—it's a necessity as alternative fuels play a larger role as a source of energy. With limited hydrocarbon resources available, and an ongoing focus on unconventional extraction techniques, accurate and reliable oil and gas pressure sensors are playing a more imperative role. Our submersible pressure transducers monitor storage-tank levels internally or externally, and they automatically sense and alert users to pressure, ensuring safe operations.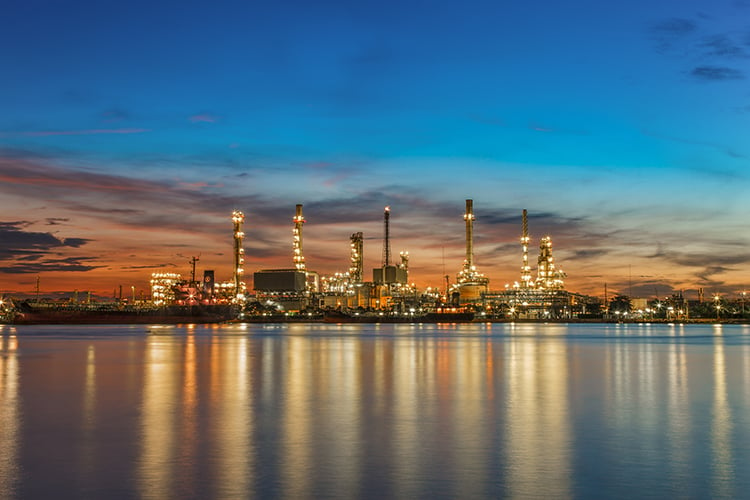 Oil Platforms
Refineries
Piping Systems
Pipeline