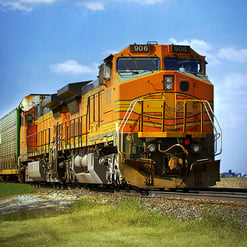 Railways are essential for countries to function. These systems with massive machines can transport almost anything and require immense engines to successfully make their trips. Mechanical failures in locomotives can lead to costly delays and potentially dangerous and damaging situations. The control system helps prevent this issue by monitoring and measuring fluid levels to guarantee the engine and related mechanical systems can operate properly. Pressure transducers play a critical role in ensuring all systems operate efficiently and safely.
Within the control system, pressure transducers can be utilized in various applications for pressure measurements including:
Fuel tank level
Fuel pressure
Hydraulic brake lines
Lubricant pressure
Pneumatic systems
Compressor control
Air filter pressure
Rail applications create harsh physical conditions for transducers including pressure spikes, shock, vibration, and a wide range of operating and environment temperatures. Any one of these harsh conditions can easily damage weak components.
Meet Setra's AXD™ Pressure Sensor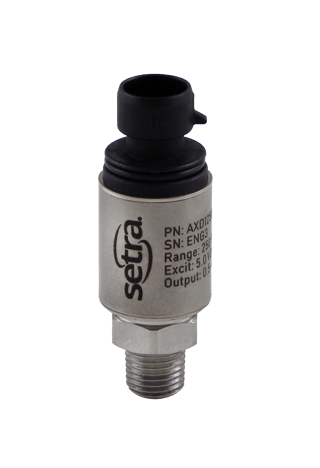 The Model AXD industrial pressure sensor is designed and built to withstand demanding applications like rail. The laser welded, non-oil filled construction with our patented overpressure stop enables the sensor to recover from overpressure conditions up to 8X the rated range. The AXD's capacitive technology offers worry free operation over oil-filled MEMS designs, which have a high cost of failure if oil leaks and contaminates equipment.
With all stainless-steel wetted materials and exceptional ± 0.25% FS accuracy for pressure ranges from 1 PSI to 10,000 PSI, the AXD can meet the needs of a multitude of demanding applications. Thermal compensation gives the AXD expanded performance abilities. An IP67 rated design and wide temperature operating range of -40°C to 125°C mean the AXD can withstand almost any environmental conditions.