Choosing the right power meter involves considering many factors. Whether it is for tenant submetering, submetering a commercial building, power monitoring for energy management, or another application, a power meter should meet certain specifications. Although each individual application will have its own requirements, there are several common factors to evaluate. When exploring options for a power meter, it is important to know the:
This is not a comprehensive list of specs for selecting a power meter for your application. Rather, it is some general guidelines and reminders of what should be taken into account. To learn more about Setra's Power Meter and how it meets these guidelines, click here.
Outline the Application
The two most important things to know when selecting a power meter is defining what needs to be measured and what data you are looking to get from the meter. These will help outline what the meter needs to do in the application to provide information with the necessary level of granularity.
If the monitoring application is residential or light commercial, then a power meter that handles single or split-phase loads is likely needed. These applications use around 120 to 240 VAC and draw less current than three-phase applications.
Applications where a three-phase meter is needed are things like chillers, air handling units (AHU), and process equipment. Three-phase power provides 1.7 times more power than single-phase power at the same current. Three-phase motors can range up to 480 BAC and can handle current ranges of up to 5,000 Amps.
With the service type outlined, the next decision is how many loads you are looking to measure in the application. A Load can be made up of a supply voltage and consumed current for an entire building, a distribution panel, or even a single piece of equipment. The service type will determine how many current transformers (CTs) are needed to measure the load; for example, a single phase load such as a lighting circuit may only need 1 CT, while a three-phase load such as a chiller will need 3 CTs. If the measurement of many loads is needed to fully support an energy management strategy, multi-load meters will save you time and reduce the overall investment. However, if only a building main is being measured, a single load meter may be used to meet the application needs.
Mounting Requirements
Most electrical rooms have a limitation on space when installing a power meter, especially when said meter requires a NEMA 1 enclosure for safety. It is important to make sure the meter - and enclosure if needed - will fit into the appropriate space before installation. Knowing the mounting orientation of the meter helps determine whether or not it will fit into the desired space.
All mounting must be in adherence to National Electrical Code (NEC). When connecting to an electrical source, it is recommended that the voltage leads are connected through an electrical breaker with properly sized wiring.
Type of Current Transformers
The two most common types of current transformers used with power meters are split/solid-core CTs and Rogowski coils. The requirements of the application will determine which type of current transformers should be used. Busbars and irregular shaped cable bundles are common in applications with high power requirements, making it advantageous to use Rogowski coils.
The most telling distinction for whether an application requires conventional CTs or Rogowski coils is the current to be measured; conventional CTs typically are lower cost in the lower amperage ranges <200A, whereas Rogowski coils can handle up to 6,000A and cover a wide range of amperages with a single part number.
Once you know which CTs will be used, select a power meter that accepts those inputs. If the CT type is unknown when the meter is chosen, it is best to choose one that accepts both conventional CTs and Rogowski coils.
Communication Setup
Power meters can communicate through various methods including pulse, BACnet, and Modbus. Pulsed output is common in single-phase applications where less information is required by the end user. Meters using advanced protocols such as BACnet and Modbus have the ability to communicate all parameters through a building automation system, providing the end user with a more complete picture to understand the consumption data. The best communication protocol for an application depends on the level of detail desired of the output information and how the information is being collected.
Field Configuration
Installing a pre-configured meter with no flexibility or ability to change in the field can cause problems if the pre-configured meter is incorrect. A power meter with the flexibility to be configured in the field is extremely beneficial. These meters reduce the risk when a wrong CT type is ordered, communication protocol is different than expected, or voltage service is not covered by the preconfigured meter. Adaptability to changes in the field is often overlooked but is crucial to proper performance of a meter.
Total Install Cost
All the previous considerations contribute to the total install cost. The total install cost includes the purchase price of the meter, labor costs, project compatibility, and effectiveness. This cost can help the contractor better understand all potential costs that could be incurred during a job. When calculating total install cost, do not overlook auxiliary items that might be necessary for the desired meter, such as fused leads and a NEMA rated enclosure. Before selecting a power meter, make sure all application requirements are clear to the installer.
Setra's Power Meter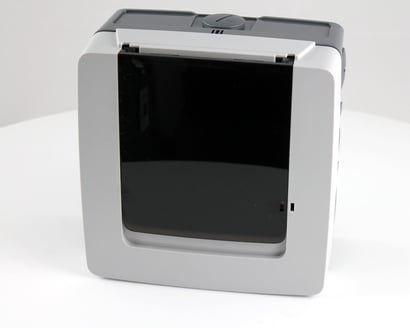 The Power Meter from Setra is a networked revenue grade power meter built on a versatile and powerful platform designed to meet the high demands for any submetering application. Available in 3, 12, or 48 load configurations, the meter can monitor any combination of single and/or three-phase systems, and the 12 and 48 load meters come standard with dual voltage capabilities. Leveraging the dual inputs on the 12 and 48 models, users can measure any combination single, dual, or three-phase service up to the amount of CT inputs on the meter.
The enclosure of the power meter is its own NEMA 1 rated electrical enclosure, eliminating the need to purchase an electrical panel for the application. The display is rotatable, allowing the installer to put the conduit holes exactly where they need to be for any mounting configuration, even in the tightest locations in an electrical room. All power meters come standard with a 200,000 KAIC fuse, exceeding most requirements and making it the safest meter available.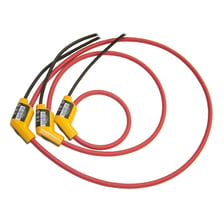 All versions are field configurable for use of standard or Rogowski style current transformers, enabling safe and accurate measurement of both low and high amperage services.
Each Power Meter comes standard with field selectable BACnet and Modbus communications protocols. Along with these advanced network communication protocols, the Power Meter offers one configurable pulse output and two configurable pulse inputs.
Setra's on-board web portal interface allows for safe pre-configuration of all parameters before, during, or after the meter has been installed. The web portal not only gives the user the ability to pre-configure the meter, but also offers the ability to access powerful analytics and installation tools directly through the USB or communication connection. Every version of the Power Meter comes standard with data logging capabilities, allowing the user to gain access to the data for up to 62 days using the web portal software. Setra's NFPA70E compliant USB interface safely permits configuration changes and access to data without having to wear PPE or shut down the panel.
The different load configurations, meter enclosure, and intuitive web portal interface of Setra's Power Meter significantly reduce installation time and cost per metering point.