A vivarium refers to an enclosed area designed to provide a stable environment for animals and plants for observation or scientific research. Often, vivariums contain a portion of an ecosystem for a particular species with controlled environmental conditions on a smaller scale. A vivarium contains racks of various sizes dependent on the species it contains.
Important Factors for a Vivarium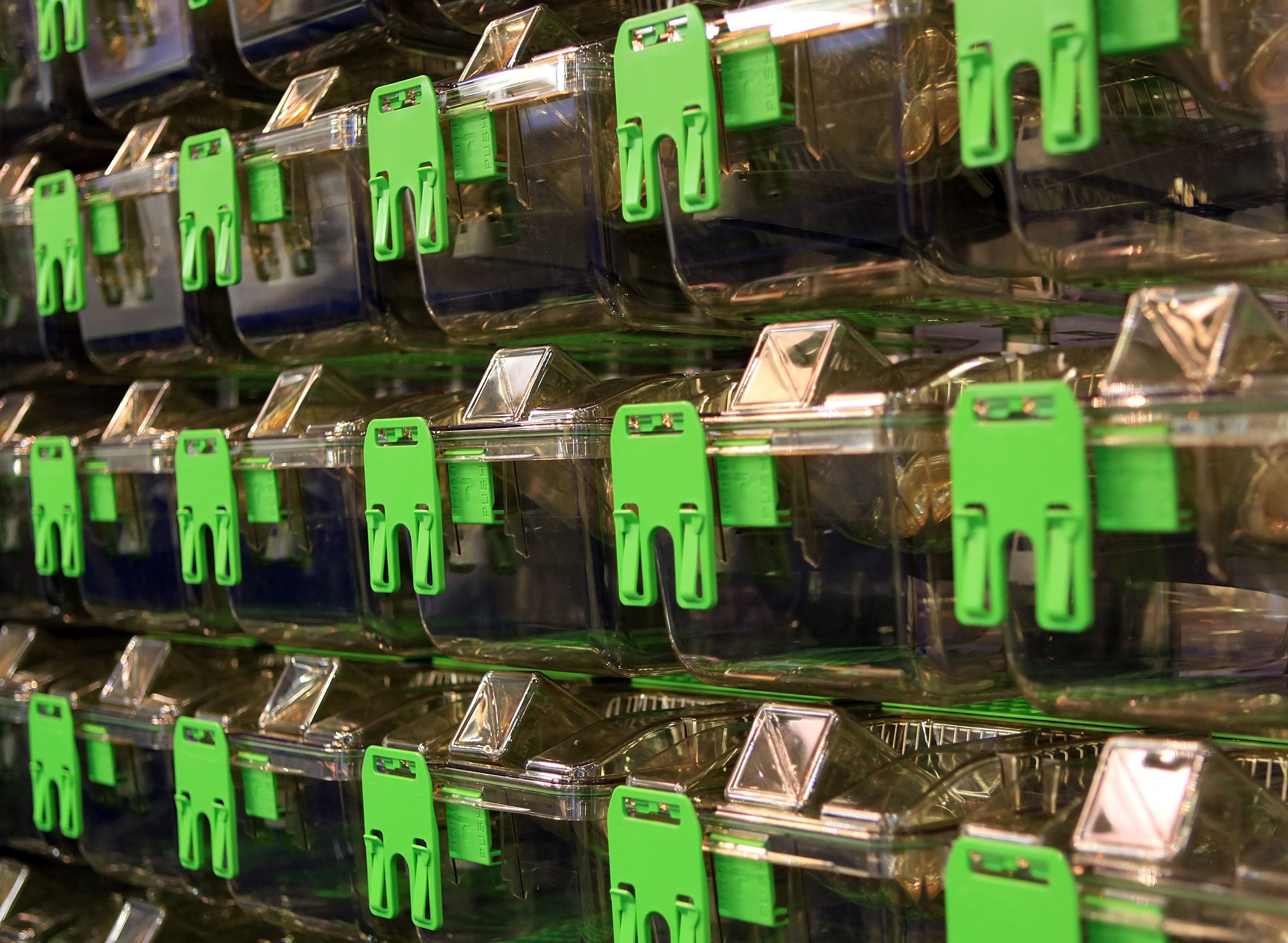 The essential purpose of a vivarium is to maintain a stable environment for the safety and comfort of the species and personnel. Therefore, the environment must be monitored and controlled at all times; even the smallest change can have an impact, directly affecting the quality of research and the well-being of the species. Here are a few of the elements that cannot be overemphasized when it comes to maintaining proper conditions:
Lighting

A lighting system is necessary to meet the requirements of many species and to better simulate the natural habitat
Solar energy is needed by many organisms to survive as it provides plants with nutrients and reptiles the additional heat they need
A day/night regulator may be needed to simulate light and dark periods to accurately create a natural environment

Temperature/Climate

Many species cannot adapt to other temperature conditions outside of those found in its natural environment
Heating can be provided through different means, many of which can be controlled by a thermostat; for example a heating lamp
In conjunction with lighting, temperature must be varied throughout the day to keep living organisms safe and healthy

Humidity

Many plants and animals have either a limited tolerance or a necessity for humidity
Humidity can be measured by capacitive and resistance based sensors

Air Flow Systems

Ventilation systems are meant to:

Stabilize the air flow between the holding room and vivarium
Circulate fresh air
Prevent the growth of mold and bacteria and spread of harmful bacteria

Air flow should be monitored with room pressure monitors with high accuracy to avoid airborne contaminants
CLICK HERE to learn about Setra's room condition monitor (SRCM).