Setra Systems will be exhibiting at the AHR Expo in Orlando from February 3 through the 5. In addition to our extensive HVAC and Critical Environments lines, this year Setra will be unveiling several new and exciting products. Come by and see Setra at booth 973!
Model AXD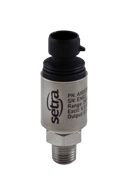 The AXD is Setra's most versatile pressure transducer yet. Built for high performance applications, the Model AXD features a patented overpressure stop that allows the sensor to recover from overpressure conditions up to 8x the rated range. A variety of pressure and electrical fittings allow the AXD to work for a wide selection of installation configurations. With a specially designed diaphragm for each pressure range, the Model AXD can measure pressure from 1 PSI to 10,000 PSI and can operate over a wide temperature range from -40 to 125°C.
Power Meter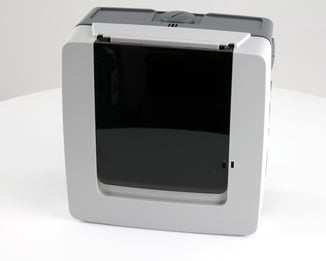 Setra's latest innovation in submetering is our new Networked Multi-Load Power Meter. Designed to save both time and money, the Power Meter is available in three versions capable of measuring 3, 12, or 48 loads to meet the needs of any project. The ability to perform multi-point measuring drastically reduces the cost per metering point, leading to overall savings and more granular data. The 12 and 48 load versions come standard with dual voltage capabilities, allowing the user to reference 2 independent voltage services. When used in conjunction with Setra's current transformer line, the dual voltage references allow the user to measure energy usage at two different service levels with revenue grade accuracy all in one meter.
Setra Lite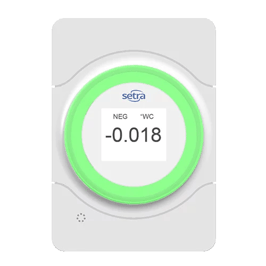 Setra's latest innovation in the Critical Environments field is the Setra Lite Visual Pressure Indicator. Setra Lite contains a high accuracy differential pressure transducer with an LED indicator, ideal for applications where a full-featured room pressure monitor is not required. Setra Lite can replace outdated and unsophisticated technology like a ball in tube or pressure gage, offering more features and reducing the need for daily manual inspections. Unlike the visual-only function of a ball in tube, Setra Lite has an analog output that can be directly connected to a building management system or Setra FLEX.
Setra CEMS™ Software
Setra's Continuous Environmental Monitoring System (CEMS™) Software provides fully automated access to real-time environmental data monitoring, trending, and alarming of your critical care areas. Setra's CEMS gathers environmental data from critical areas to provide the information you need to take action before there is a problem. Its can be commissioned with Setra or 3rd party hardware and sensors though BACnet network allowing the entire system to be specialized for your specific site and needs. Setra's CEMS can be installed securely in the Cloud or on a fully contained on-premises network. Secure Wi-Fi, cellular communication, and Cloud analytics eliminates the need for wiring and browser-based analytics.