The Joint Commission (TJC) is a non-profit organization dedicated to ensuring hospitals and other medical facilities provide safe, high-quality care to patients. TJC accredits healthcare organizations throughout the United States. Accreditation occurs every 3 years, but inspection surveys occur unannounced every 18 to 39 months, taking between 2 and 3 days to complete. For most of the United States, Medicare and Medicaid funding depend on TJC accreditation.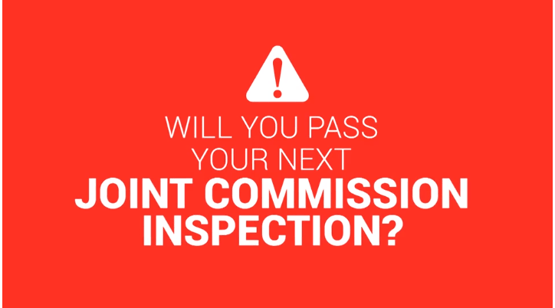 Getting ready for TJC visits requires a significant amount of preparation. Here are 7 steps to consider when preparing for a TJC visit. This is not a comprehensive step by step guide, but rather ideas to get you started.
1. Have a preparation plan
Establishing a plan or timeline for preparation activities makes getting ready less stressful. Be sure you assign staff members responsibilities for each of the preparation activities.
2. Know the standards
Before the visit, educate staff on the standards and how your organization meets those standards. Familiarity with TJC standards helps staff focus and implement the standards easier.
3. Have evidence ready
Be ready to present existing evidence of compliance. A good practice to follow is to keep at least a year's record of evidence In preparation for the visit, pull out the previous TJC report as well as recent reports from other regulatory agencies.
4. Plan for compliance
Identify any areas lacking compliance with the standards. Create a plan to address any compliance issues. Review all policies, procedures, and protocols in advance to ensure compliance.
5. Perform a mock survey
Do a mock survey in anticipation of the visit. A mock survey will give you a better understanding of what score your organization might receive, like taking practice tests before an exam. Having an idea of what you might score can help you anticipate what to expect from the visit.
6. Perform mock tracers
Mock tracers imitate the rounds TJC will conduct to check if you meet the latest procedures and standards. Three types of tracers are performed: environmental, safety, and infection prevention.
7. Know infection prevention policies
Infection prevention is a crucial part of healthcare organization procedure. Be prepared to explain or demonstrate how you prevent nosocomial infections in your organization.