Today's healthcare environments necessitate monitoring a wide array of parameters for maximum patient and healthcare staff safety. Nurses and facilities professionals oversee many parameters from patient status to patient room conditions. In this era of constant monitoring, upgrading a hospital's technology to the next generation of a nurse's monitoring station can save time, provide much more relevant information at a glance, and reduce stress. Setra's Continuous Environmental Monitoring System (CEMS) combines in-room sensing hardware with software to centrally monitor all critical room conditions.
What is CEMS?
CEMS is an adaptive system of hardware and software granting access to environmental data in real-time from a central location. This real-time monitoring of data means nurses and facilities professionals can set audible and visual alarms, as well as email and/or SMS text message alerts, for when parameters are outside their requirements. CEMS seamlessly integrates with almost any Setra or 3rd party hardware installed in within these life-saving spaces.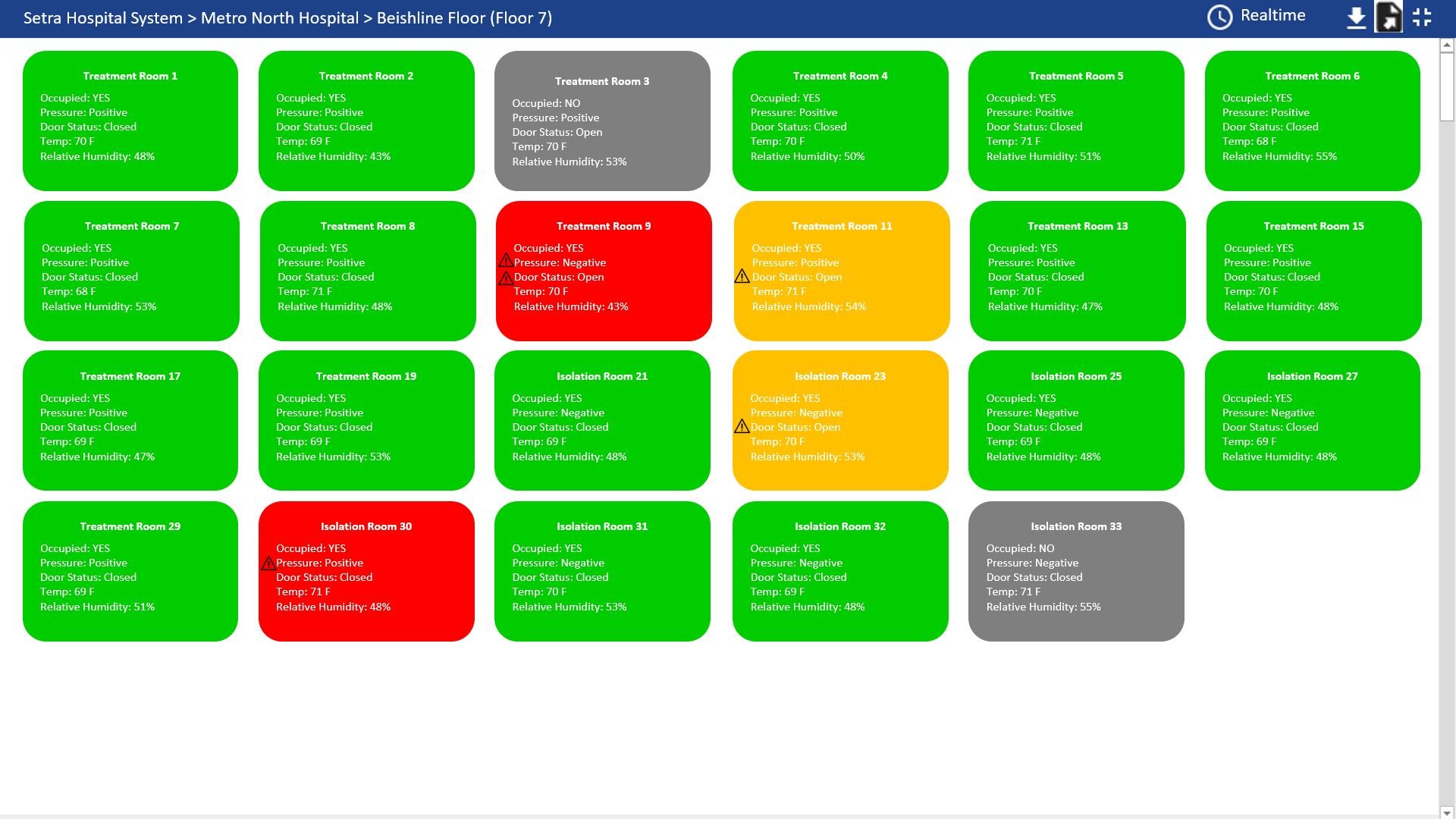 The CEMS user interface is easy to navigate, making configuration simple and gathering critical information to one central location. Users can see the conditions of all monitored rooms at a glance, as well as access the detailed environmental information of the rooms. Easily accessible environmental data helps to improve both patient and staff safety. It lessens the burden of monitoring on nursing staff while making the conditions of the room easily visualized and understood.