HVAC/R systems can be designed to perform a variety of functions. Examples of these functions include improving comfort, managing maintenance within a building, minimizing mold, and monitoring pressure in a critical space. HVAC/R encompasses many applications, including:
Differential pressure
Indoor air quality
Power monitoring
Current sensing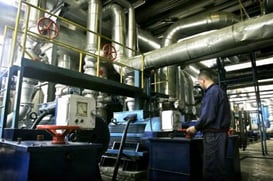 With the variety of HVAC applications, there are also numerous products available for every environment. Products such as low differential pressure and relative humidity transmitters can be used in a variety of applications, from static, flow, and differential pressure measurements to accuracy and reliability testing. Current sensors monitor motors that drive fans, pumps, and blowers - or even control them remotely. T/RH sensors protect critical processes and measure humidity levels to prevent mold growth within the duct work.
HVAC/R designs also boost air quality in commercial, educational, and residential buildings. The proper solution allows OEM manufacturers to make HVAC processes seamless in their applications. Collaboration makes the integration of pressure-management tools into OEM applications easy. Be they gauges, transducers, or sensors, OEM-focused products take HVAC manufacturers above their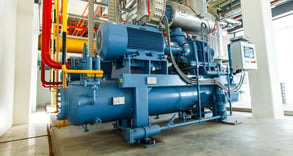 competition. Standard and custom sensors have features - such as built-in internal power - to help provide transparency. HVAC/R OEM applications include:
VAV
Ahu
Chillers
Compressors
This is the second post in a series about environments for Setra's products. To see the previous post in the series, click here. To see the next post in the series, click here.