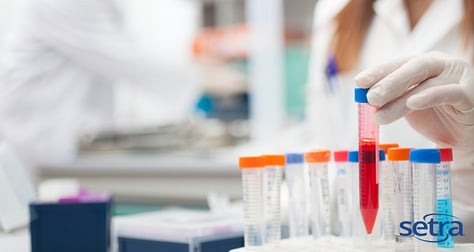 The regulation language in U.S. Pharmacopeia Standard 797 (USP 797) has long been the guiding principle for cleanliness in hospital pharmacies that treat cancer patients with compounding sterile preparations (CSPs). For airflow in these special rooms, USP 797 outlines how spaces are to be pressurized, and what are permissible parts per million (PPM) particle counts.
Changes to cleanroom standards
USP 797 is under revision, and guidelines that were previously suggestions are becoming more of a mandate to hospital designers and those with renovation projects. Furthermore, a new standard, USP 800, is becoming an extraction of USP 797 to clarify how hospitals are to treat hazardous materials in the CSP process. It is important for architecture and engineering firms and hospital administrators to understand these changes, and plan projects to comply with the new regulations, which will likely be effective in 2018.
SETRA BLOG: Why it's important to measure humidity in a hospital
Several changes are expected. Unpartitioned buffer and ante areas are expected to change to separate pressurized rooms. Glove boxes (also known as Restricted Access Barrier Systems, or RABS) will need to be in ISO 7 environments vs. ISO 5 permitted today. Fume hoods will move to negative pressure rooms compliant with -0.01" WC minimum, and hazardous drugs will also need to be stored, processed, and administered in a negative room. And there will be new requirements for regulated maximum temperature (20°C) and humidity (60%).
Healthcare facilities will want to choose products with features that anticipate the new requirements of USP 797 and USP 800, and help with compliance. Room pressure monitors and differential pressure transducers have the features and accuracy needed for these future regulations, and can be used today for full compliance.
CLICK HERE to learn more about pressure sensor calibration for cleanrooms.