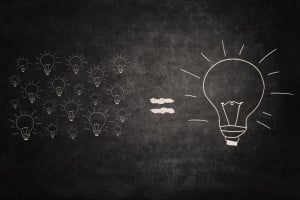 10 Products Fight For the 2015 Product of the Year Award
On Tuesday January 27th at 1 pm, the second day of the 2015 AHR Expo, the 2015 Product of the Year winner will be announced. This award will go to the most innovative product in the HVACR industry. Who's nominated for this hefty awarded? The 2015 AHR Expo Innovation Award winners, who each come from 1 of the 10 different categories of competition, are all up for the nomination.
Sponsored by ASHRAE, AHRI, and the AHR Expo, the awards ceremony will take place in the New Product & Technology Theater A. How were the nominees selected? A panel composed of ASHRAE members reviewed and selected products on the foundation of it's innovation, application, and value to the consumer.
Building Automation: American Auto-Matrix
"This is a complete solution for powerful facility monitoring, and effective energy management, all while leveraging everyday technology to integrate facilities with everyday life." -Derek Duffill, General Manager
Cooling: Southwire Co. LLC
"The EZ-in Mini-Split Cable can make the transition from outdoor to indoor and comply with National Electrical Code (NEC) Regulations." -Jeff Watts, Vice President of HVAC Sales
Green Building: Danfoss
"The VTT Series of compressors enables chiller manufacturers to bring the benefit of the oil-free, variable-speed, magnetic-bearing technology to larger capacity chillers while using new IntraFlow technology to deliver best-in-class full-and part-load efficiencies." -Frank D. Ford, Director of Product Management
Heating: Mitsubishi Electric US Cooling and Heating Division
"The H2i MXZ multi-zone makes it possible to effectively heat and cool not only a room, but an entire home in areas of the country where it was previously thought impossible- in areas like the upper Midwest and parts of New England." -Mike Smith, Senior Marketing Manager
Indoor Air Quality: Koch Filter Corp
"the lightweight, rigid plastic construction, coupled with 200 square feet of media, make it a better choice than the steel box filters that are less environmentally friendly." -Kevin Sulzer, Marketing Manager
Plumbing: Navien, Inc.
"With a high combustion efficiency, the flow rate of the NPE-S tankless per Btu input are exceptional. Add in the extremely high EF rating, and contractors and end users can be assured that, with standby and cycle uses measured, the system offers outstanding overall efficiency." -Brian Fenske, Specialty Channel Sales Manager
Refrigeration: KeepRite Refrigeration
"What makes Limitrol unique is its ability to intelligently respond to ambient conditions to float head pressure without sacrificing system performance at lower temperatures." -John Murray, Executive Vice President
Software: Fluke Corp.
"Perhaps of the biggest breakthroughs with this app is the ability to capture all three legs of three-phase power -amps or voltage- simultaneously to a specific asset record in EquipmentLog history, rather than having it reconstruct it from three single-phase measurements." -Leah Friberg, Global Education, Content Development, and Public Affairs Manager
Tools & Instrumentation: Parker Hannifin Corp. -Sporian Division
"This tool kit makes service calls easier for contractors because they no longer need to carry a lot of diagnostic equipment on-site. The app eliminates the need to write down the system data and then manually crunches the numbers to calculate superheat and subcooling" -Matthew Wehnieyer, Electronics Product Manager
Ventilation: Coolerado Corp.
"The ERV50 is a great solution when high ventilation rates and comfort cooling and heating are needed. The unit does not have a sump or associated maintenance, and there is no need for wheel balancing, clean up, or re-sealing to prevent air cross-contamination." -Leo Alvarez, Product and Marketing Manager
All products mentioned above can be seen at their respective booths at the 2015 AHR Expo. Stay tuned for the awards ceremony this Tuesday, January 26th, which is open to all expo atendees. Good luck to all nominees!
CLICK HERE for our complete AHR guide to help you navigate and master the biggest HVACR event in the world.
(Source: http://www.achrnews.com/articles/128515-innovation-award-winners-take-a-bow)