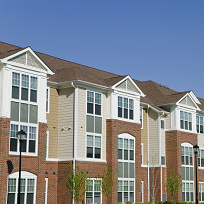 Submetering is the installation of metering devices with the ability to measure energy usage after the primary utility meter. Submetering offers the ability to monitor energy usage for individual tenants, departments, pieces of equipment or other loads individually to account for their actual energy usage. With submetering, a clear and accurate picture of how and when energy is being consumed inside a facility is created.
Increasing energy costs are frequently the largest variable expense for commercial and industrial facilities; the installation of submeters can provide numerous benefits to the facility manager. Real-time submetering data can help facility managers drive savings by highlighting opportunities to optimize equipment and site performance. This data can provide feedback on energy consumption; how much energy is being used throughout the day and identify which areas are consuming more energy than necessary.
Hospitals and Healthcare Facilities
Healthcare facilities are among the most energy-intensive facilities in the U.S. Hospital facility managers find it challenging to identify energy inefficiencies in their buildings because the industry has lacked energy-use data. A submeter can measure, analyze and report on the energy usage in these healthcare facilities. The energy cost savings potential in healthcare facilities ranges from 10% to 32%, according to an analysis completed of "typical" facilities in five climate zones.
Industrial and Manufacturing Plants
Energy usage in industrial buildings is collected and monitored for multiple types of energy. Industrial buildings use energy-intensive HVAC systems to support processes and personnel. These support functions consume up to 33% of all energy used in manufacturing areas.
BLOG: What is preventing companies from investing in energy management?
Universities and Educational Facilities
The annual energy bill to operate America's primary and secondary schools totals nearly $8 billion - more than what is spent on textbooks and computers alone. A majority of schools must deal with buildings that use energy inefficiently; student housing and recreation facilities require 24-hour heating, cooling and power. Without cost accountability, many student and on-campus vendors waste energy.
Retail and Commercial Buildings
All retail and commercial buildings present opportunity for energy efficiency improvements. Retail buildings represent approximately 13% of energy use in commercial buildings nationwide. Over 70% of these buildings have been built before 1980, and many are past due for energy management upgrades.
CLICK HERE to learn how to select a power meter for your facility.