Hydrogen is used as a process media across many different industries and applications. Used in OEM equipment, pressure sensors play an important role in the safe, efficient, and reliable operation in material handling equipment, power generation, hydrogen production/distribution and many other applications.
When choosing a pressure transducer for a system, selection of compatible wetted material is the most paramount decision in the process. Using incompatible material, a transducer may be prone to hydrogen embrittlement leading to premature failure in the application.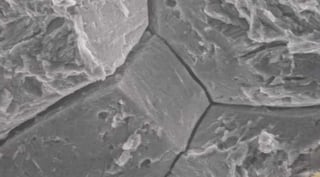 Hydrogen embrittlement is the process a material goes through when it comes in contact with forms of hydrogen. This process causes the material to lose ductility, making the material brittle and prone to the propagation of fractures and cracks in the material. These cracks may allow hydrogen to pass through a diaphragm or surface into the sensor or surrounding area posing potential safety risks as well as contamination of the system.
Setra's new Model AXD is designed with 316 stainless steel wetted materials eliminating the risk of hydrogen embrittlement. The transducer is offered in a variety of pressure ranges and electrical fittings to meet a wide range of installations and applications.
CLICK HERE to read more about Setra's Model AXD.