By not owning a smart meter, you could be loosing money in two ways. The first way is quiet obvious, where you'd be paying inaccurate electricity bills. Meters don't give proper estimates, whereas smart meters break down precise usage. The second way is that if installation of a meter is refused, you could be subject to fines. Although this idea is only for American Electric Power Ohio customers, other areas of the country could adopt this policy in the future. For this company and many others, maintaining these outdated meters could be become exponentially ex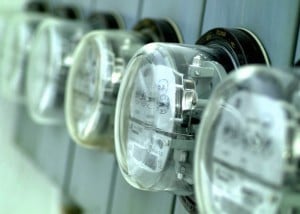 pensive. Lack of interest and enthusiasm in smart meters result from not knowing how diverse and beneficial the applications are.
Smart meters can do it all:
Measurement & Verification
Demand Response
Energy Cost Allocation
Equipment Efficiency Tracking
Preventative Maintenance
Tenant Sub-Metering
Net Metering
Setra's Power Patrol cover these applications while having convenient features. This smart meter can be configured and powered through USB, is compatible with Rogowski Coils and Split Core CTs, and has field selectable BACnet/Modbus (4-in-1).
CLICK HERE to get explore all the Power Patrol's benefits and specs.
(Source: http://energysmart.enernoc.com/two-eye-opening-statistics-about-energy-prices)