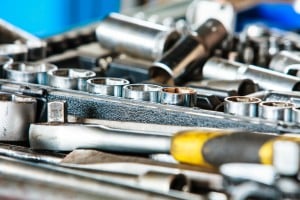 Humidity sensing is important, especially during the cold winter months that many of us are currently experiencing. Properly installing and using humidity transmitters helps building automation systems understand when the air becomes too dry or too humid for comfort.
Below are some important guidelines and best practices to follow when installing a relative humidity (RH) transmitters otherwise known as a relative humidity transducers.

Wall Mount RH Transmitter
Install the transmitter in a location where it will be exposed to an unrestricted air circulation that is representative of the average humidity and/or temperature of the controlled environment.
Mount the transmitter on an indoor wall approximately 4-6 feet above the floor.
Avoid locations where excessive moisture, fumes, vibration, or high ambient temperatures are present. Examples of high ambient temperature generating devices are portable electric heaters, coffee makers, computers, copy machines, etc.
Duct Mount RH Transmitter

Mount the transmitter so that the sensor probe is in the center of the duct.
Make sure it is mounted away from fans, corners, heating and cooling coils, dampers and other equipment that will affect the measurement of relative humidity.
The mounting location should receives adequate air flow for proper operation. Since the typical duct system has an outdoor air intake, the contaminants associated with the outdoor air may have an affect on the sensor and the frequency with which it needs to be re-calibrated.
Recommendation: RH transmitters in a duct system should be checked on an annual basis.
Outdoor Air Mount RH Transmitter

The mounting location should be in a sheltered area that is protected from rain. Ideally, the transmitter should be located on the north-side of the building (under an eave) to prevent sun-heated air from rising up the building's wall and affecting the relative humidity of the sensor.
Particular attention should be given to the location of heat-generating condensing units and building vent & fan exhausts. The heated air and possible contaminants associated with building exhaust could influence the transmitter's accuracy and could possible contaminate the sensor element, requiring premature replacement of the unit or sensor element.
HVAC pressure transducers play a critical role in the function of building automation systems. By following the guidelines above, you're helping to ensure that the system functions properly and unnecessary replacement costs are avoided.
CLICK HERE to read more about relative humidity transducer installation.
About the Author
Tom Lish is a Product Specialist at Setra Systems, Inc. As part of the Product Management Team, Tom is responsible for assisting with new product development initiatives, marketing collateral support, and supporting existing product lines for the HVAC/R, Critical Care, Industrial, Barometric, and Test & Measurement Markets.
Prior to joining Setra, Tom worked the technical support and engineering group for Blake Equipment Company, an industrial/municipal pump solutions provider. He focused on proper selection and troubleshooting of pumps as well as working on designs for larger community lift stations for sewerage and clean water applications.
Tom holds a Master's of Science in Engineering Management as well as a Bachelors of Science in Mechanical Engineering from Western New England University.