Have you ever wondered why AC units can't produce consistent airflow? Or even what's the root of system inefficiencies? One of the main causes is that a monitoring solution isn't in place or isn't wor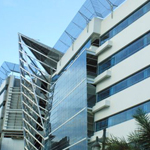 king properly.
There are many different applications that rely on these monitoring devices:
Direct drive units
Small exhaust fans
Heating elements
Lighting circuits
Verifying the status of facility or equipment
Other fixed loads
Setra's small and compact Model CSC (Current Switch Clamped) and Model CSS (Current Switch Solid) current sensors utilize current sensing technology from induction and are self-powered and reliable with no moving parts. They are a low cost solution to monitoring direct drive units, small exhaust fans, heating elements, lighting circuits, verifying the status of facility or equipment, and other fixed loads. These solid state units have accurate, very low fixed or user adjustable set points that are activated when the desired amperage is reached.
These current sensing switches detect Under Load Sensing which causes loss of load on fans, pumps and blowers caused by belt loss, coupling shear, or mechanical failure. Current typically drops by at least 50% from loss of load. These units also detect Over Load Sensing caused by an increase of load on fans, pumps, and blowers due to locked rotor, seized drive shaft, pump jam, or blockage.
Each current sensing switch is available with a snap-on external power relay to interface with a control system for remote motor startup. Since each current sensor in Setra's line of CSC/CSS is able to cover more current ranges, the choice of which range to select for the application is less confusing and fewer parts need to be stocked.
CLICK HERE to discover more about Setra's sensing solutions.
(Source: http://hvac-talk.com/vbb/showthread.php?1633241-AC-Cooling-Temperatures-and-Outside-difference)
(Source: http://hvac-talk.com/vbb/showthread.php?1633241-AC-Cooling-Temperatures-and-Outside-difference)