Newly Added Restricted Products Under RoHS2 Affects Manufacturing
In 2013, RoHS2 was created by the European Union legislation, nearly a decade after the original RoHS (Restriction of Hazardous Substances Directive) was implemented. RoHS2 is merely an evolution of RoHS1 that provides greater clarity on the legal scope of products that should adhere to the hazardous material guidelines. The combination of CE product categories and RoHS1 chemical limitations is the foundation for RoHS2 guidelines. The transition of product categories that were previously covered by CE into RoHS2 regula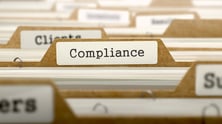 tions will take place over a timeline that carries into 2019.
Since the CE Mark covers a wide arrange of product categories (See list below), the guidelines for specific testing requirements can vary. The mark on a product demonstrates that it has been tested before being released to the market. The CE mark is only required for products that need to be in compliance with EU regulations. The updates to RoHS2 revolve heavily around the opportunity to include a wider scope of products (from CE) that could benefit from the original RoHS requirements.

Product categories that require the CE Mark:
Toys

Machinery

Electrical equipment

Electronic equipment

Personal protective equipment

Pressure equipment

Medical devices

Active implantable medical devices

In vitro diagnostics

Radio and telecommunications terminal equipment

Simple pressure vessels

Gas appliances

Lifts

Recreational craft

Equipment and protective systems for use in explosive atmosphere

Non-automatic weighing instruments

Cableways

Construction products

Explosives for civil use

New hot water boilers

Measuring equipment
Products that DO NOT require the CE Mark:
Chemicals

Pharmaceuticals

Cosmetics

Food
RoHS1 was implemented to restrict the use of hazardous compounds used in the manufacturing of electrical and electronic products (EEE products). The hazardous compounds, which include 4 heavy metals and 2 brominated flame retardants, have concentration limitations to provide greater safety to consumers (See Table 1 below). These device requirements have a strict interpretation for the purpose of very little exemption around allowable chemicals. RoHS1 chemical restrictions are far less complex than CE Mark guidelines.
Table 1: RoHS1 Product Requirements
| | |
| --- | --- |
| Hazardous Compound | % Concentration Limitation |
| Cadmium (Cd) | 100 ppm (0.01%) |
| Hexavalent Chromium (cr6+) | 1,000 ppm (0.1%) |
| Lead (Pb) | 1,000 ppm (0.1%) |
| Mercury (Hg) | 1,000 ppm (0.1%) |
| Polybrominated biphenyls (PBB) | 1,000 ppm (0.1%) |
| Polybrominated diphenyl ether (PBDE) | 1,000 ppm (0.1%) |
The most important change between RoHS1 and RoHS2 is the inclusion of CE product categories into hazardous substance restrictions that were placed on electronics and electrical devices. An additional change to the original ordinance is that manufacturers must include an EU Documentation of Conformity (DoC) to demonstrate legal compliance. Moving forward, in order to have a CE mark on a product, it must be in compliance with RoHS2 guidelines.
Timeline for newly added products to comply with RoHS2 restrictions:
July 2014 - Medical devices and monitoring and control instruments

July 2016 - In vitro diagnostic medical devices covered

July 2017 - Industrial monitoring and control equipment covered

July 2019 - Electrical and electronic equipment outside of RoHS1
The primary objective of creating RoHS2 is to overall reduce the amount of e-waste disposed of from electronics and electrical devices. By incorporating CE into RoHS2 regulations, a greater number of electronics and electrical devices will have stricter guidelines on the concentration of hazardous materials used in manufacturing.
The Official Journal of the European Union highlights why its critical to involve the new restrictions:
"The available evidence indicates that measures on the collection, treatment, recycling and disposal of waste EEE as set out in Directive 2002/96/EC of the European Parliament and of the Council of 27 January 2003 on waste electrical and electronic equipment (WEEE) (8) problems associated with the heavy metals and flame retardants concerned. In spite of those measures, however, significant parts of waste EEE will continue to be found in the current disposal routes inside or outside the Union. Even if waste EEE were collected separately and submitted to recycling processes, its content of mercury, cadmium, lead, chromium VI, polybrominated biphenyls (PBB) and polybrominated diphenyl ethers (PBDE) would be likely to pose risks to health or the environment, especially when treated in less than optimal conditions."
With CE products now having heavier regulation on hazardous compounds, environmental and health risks will be reduced. Since CE has been incorporated into the requirements, exemptions are more transparent to manufacturers.
CLICK HERE to learn more about the exemptions and exclusions of RoHS2 to make sure you're in compliance.
Source: http://eur-lex.europa.eu/LexUriServ/LexUriServ.do?uri=OJ:L:2011:174:0088:0110:EN:PDF