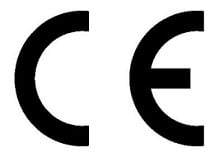 As of July 22, the RoHS exemption for industrial monitoring and control instruments will end. Non- compliant product cannot be CE marked and sold in the European Union or to customers who otherwise require the CE mark.
In other words, the requirements for a CE mark (initially focused around radiated emissions) now include the requirements for RoHS compliance (concerning the content of lead, mercury, and cadmium). If a pressure transducer does not meet RoHS compliance, it will no longer meet the requirements for a CE declaration of conformity after July 22, 2017.
European Union: FAQ for Directive 2011/65/EU (RoHS 2)
Please Note:
All non-RoHS products cannot have the CE Marking
This new directive will primarily affect those selling in or exporting to Europe
CE noise immunity specifications would remain as it is today
This directive will only affect products manufactured after this date; products manufactured prior to this date will retain CE conformity as originally directed on the date of manufacture.
This does not impact China RoHS compliance
Setra will publish another article in the coming days that specifically addresses affected Setra products. We understand the impact of this change to our customers and have several other transducer options that meet or exceed the performance specification for current models.
To aid in this transition process, please contact us directly at 800-257-3872, email orders@setra.com, or contact your local Setra Systems representative or distributor for assistance.