Display Real-Time Feedback and Alarming

Modern healthcare requires nursing staff to monitor multiple things all at the same time. One person can't be in two places at the same time, which is why Setra designed this centralized monitoring system. Our system provides healthcare professionals with a central location for monitoring the environmental conditions of critical patient rooms. Our system displays real-time data while providing audible, visual and messaging alerts to those who need it most: nursing and facilities staff.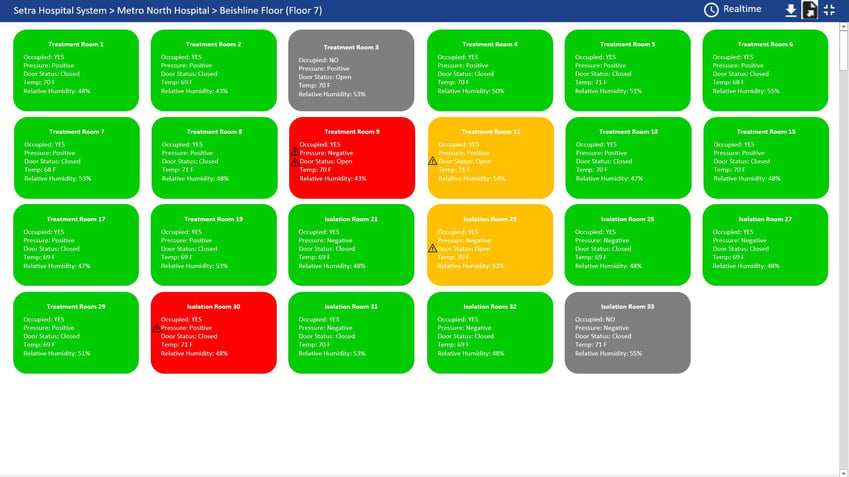 Improve Patient Safety through Access to Environmental Data

Setra's centralized monitoring system provides data to personnel in user-friendly visuals allowing for quick and easy information gathering. This limits the burden on nursing staff and increases patient safety.
Features

• Maximize patient safety
• Reduce burden on nursing staff
• Building maps and floor plans built in for visual monitoring
• Enterprise wide monitoring in one system
• Easy to use and deploy