Learn about overpressure protection and other considerations for critical pressure applications
OVERVIEW
Differential pressure transducers used in applications such as engine test stands, wind tunnels, leak detection systems and others must meet reliability, repeatability and accuracy standards of the industry.
This whitepaper discusses six characteristics and considerations to note when selecting low-differential pressure transducers for critical pressure applications.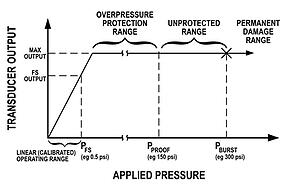 Topics discussd in this whitepaper:
Orientation Effect
Vibration
Overpressure Protection
Line Pressure Effect
Response Time
Other Considerations
Download this free whitepaper to learn more about overpressure performance and other important considerations for critical pressure applications.