Error: Headstart cannot connect right now. Failed to open comm port on COM. Error: Headstart cannot communicate with meter.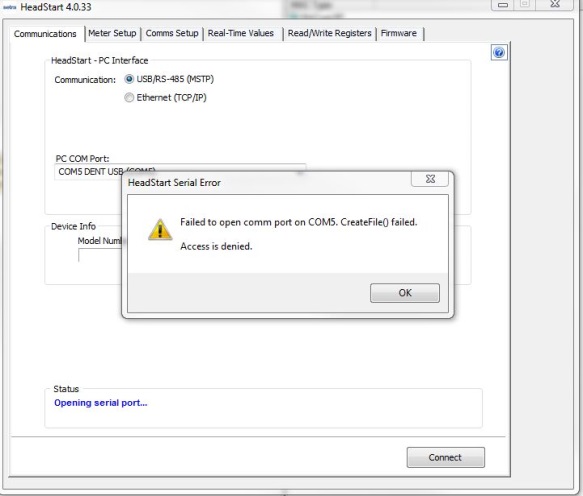 A common error a user may see while using a power meter is that the software can't connect or communicate with a device. It can be frustrating to see this error while trying to monitor your energy consumption. Don't worry, there's an easy fix. You can fix the comport communication error by checking the amount of communication programs (personal programs or Headstart) currently running from a single comport. Unfortunately, any actively using two or more communication programs from a single comport isn't feasible. There can only be one line of communication at a time or a unit will block communication to the second program.
CLICK HERE to learn more about Troubleshooting BACnet Communications.