The Power Patrol's HeadStart Software Solves Installation Issues
One of the biggest issues with sub-meters in the market today is their lack of versatility. Whether it is the complexity of selecting the correct part number, the need to configure a meter wearing a PPE suit in a dangerous enclosure, the inability to fit standard Current Transformers around busbars, or simply a lack of available wall space inside an electrical room to mount inside the meter, most meter manufacturers don't make the process of installing a meter very forgivable.
Setra has made it a priority to solve these problems for the customer by making it easier to order, install and monitor your energy consumption. The user is able to fully configure the Setra Power Patrol by simply connecting the meter to your PC via USB cable and complete the meter setup in minutes using Setra's HeadStart software prior to field installation. Rather than configuring the meter while powered in a live enclosure, all you need is your PC, to power and setup at your convience making installation even quicker and safer. HeadStart allows users to 'save' meter configuration profiles, enabling the customer to 'clone' meter settings and further reduce 'setup' time.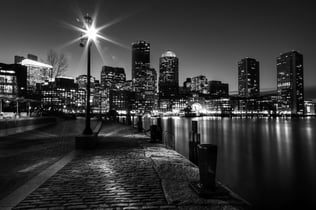 The HeadStart software is used with the Setra Power Patrol meter. This windows based utility allows you to easily configure the meter prior to field installation by powering the device via USB port or checking real-time values before leaving the job site. This tutorial will take you through the HeadStart installation introduction, meter setup tab, communications setup tab, real-time values tab, read/write registers tab, and firmware tab. Setra's HeadStart software will help you:
Setup and verify power meter configuration
Switch between Modbus or BACnet communication
Check real-time values at job site
Read and write Modbus registers
Update meter firmware
CLICK HERE to learn more about the features and functionality of the HeadStart software.