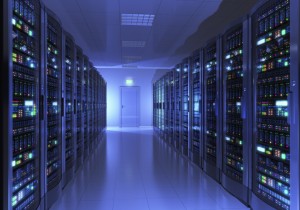 With submetering, you have the ability to measure your electrical usage with a metering device installed. The measurement allows the meter data of the actual electrical usage to be read and analyzed. With a power meter you don't have to deal with inaccurate estimated electricity bills. Be in control of your consumption and eliminate energy inefficiency.
Staging power meters to shed building peak demand charges can diminish your total overall energy consumption up to 5 %. Using Power meters in concert with a Building Automation System enables building owners to realize energy savings in a rapid manner. A Building Automation System allows for consolidation of a variety of control systems such as heating, ventalization, air conditioning, and various equipment. A typical 200,000 square foot manufacturing facility might consume up to $750K annually on a power bill. Saving $37,500 annually is a huge return on investment. A typical power meter costs less than $1,500 US. A normal building might utilize 6 or 7 meters to monitor chillers, main building loads, and pieces of equipment. In fact, a chiller consumes over 2/3 of the energy for a typical commercial building. Demand side management of this type of equipment and monitoring the building's main power source are easy ways to eliminate nasty peak demand charges on your utility bill.
Setra's Power Patrol Meter gives you access to detailed consumption data which provides a facility manager or owner the tools necessary to view baselines, set goals targets, and verify the results. Designed with the versatility to meet the demands of the most stringent applications, the Power Patrol combines industry leading performance with unmatched configurability and ease of installation.
Power Patrol applications include:
Measurement & Verification
Demand Response
Energy Cost Allocation
Equipment Efficiency Tracking
Preventative Maintenance
Tenant Submetering
Net Metering
--> The Power Patrol enables building owners to look at over 100 energy variables on each 3-phase power load. Call your local building automation professional to inquire about managing your peak demands.
CLICK HERE to download our Energy Management Brochure to learn more about submetering and the benefits of submetering as well as Setra's Power Patrol and Power Squad 24 power meters.